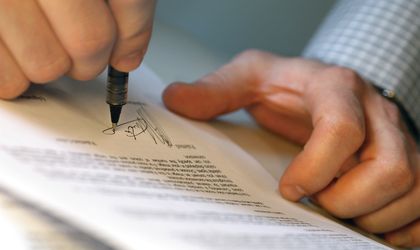 Gas trader Alpha Metal committed to purchase a 73.8 majority stake for Ecogen Energy in Buzau, according to Vasile Muntenita, president of Ecogen's managing board, quoted by Mediafax.
"Alpha Metal will take over the stock from ISPE, Romelectro and Eximprod, shareholders for Ecoten. The town hall and RAM will not sell", according to Muntenita.
Ecogen Energy shareholder structure
– Romelectro – 25 percent of share capital;
– ISP – 25 percent;
– Eximprod Group – 23.8 percent;
– RAM Buzau – 21.42 percent;
– Buzau town hall – 5.1 percent.
The board president did not reveal the price of the transaction but he did mention that negotiations to sell Ecogen started over a year ago. Dalkia, an american investor and another company present on the Romanian market also showed interest.
Muntenita added that Ecogen needs to increase its production capacity for thermal energy which requires a EUR 10 million investment.
Ecogen Energy registered a RON 41.7 million turnover in 2013, down 4.3 percent year on year.
Alpha Metal was founded in 1994 by Iacob Fonea and generated a RON 26 million turnover last year, down 27.1 percent from 2012.