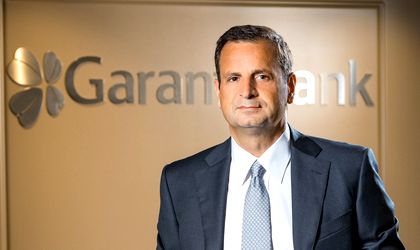 Garanti Group Romania has reached in 2015 a total net profit of RON 100.4 million, three times higher than in 2014, according to a company press release. The financial group also registered RON 535.4 million net revenues, while the total assets volume size grew by 16.1 percent, amounting to RON 10.55 billion.
The increase was mainly generated by a spike in Garanti Bank's net profit, which at the end of 2015 reached RON 65.3 million, adds the press release.
Moreover, the bank's deposits reached a total of RON 5.73 billion, registering a 40 percent increase year-on-year, while the overall loans volume reached a total of RON 6.74 billion in 2015, a 15.7 percent increase as compared to 2014. Corporate loans registered the biggest increase, of 28 percent, while small and medium enterprise (SME) lending rose by 8.6 percent and retail lending by 10.8 percent. Furthermore, Garanti Bank also increased its market share.
Garanti Group's non-banking institutions also registered profit in 2015, with RON 24.1 million for Garanti Consumer Finance and RON 11 million for Garanti Leasing. As for this year, "we aim to continue the upward evolution in 2016 as well, on all business lines," said Ufuk Tandogan, CEO Garanti Group Romania.
Garanti Bank is held by the Turkiye Garanti Bankasi AS (TGB), private bank from Turkey. For 2015, Garanti Bank announced a consolidated net income of TL 3.61 billion (EUR 1.15 billion), while asset size reached TL 279.65 billion (EUR 88.53 billion), says the company press release. At the same time, contribution to the economy through cash and non-cash lending totaled TL 220.69 billion (EUR 69.87 billion).
Garanti Group consists of Garanti Bank, Garanti Leasing (the brand under which Motoractive IFN SA operates) and Garanti Consumer Finance (the brand under which Ralfi IFN SA operates). The two non-financial institutions offer specific leasing products (financial leasing – vehicles, equipment, real estate – sale and lease-back), fleet administration services, as well as consumer loans. On the local market, Garanti Group offers financial services to around 500,000 clients.
Andreea Tint