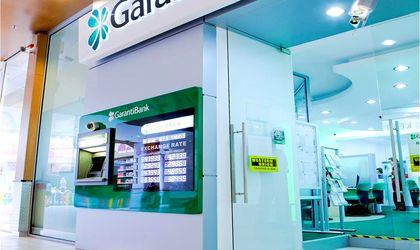 International Finance Corporation (IFC), a member of the World Bank Group, has extended a USD 15 million credit line to Turkish Garanti Bank for expanding trade finance operations, aiming Romanian companies active in the agriculture, energy and metallurgy sectors.
The loan is granted under the Global Trade Finance Program (GTFP) which supports trade in emerging markets by providing partial or full guarantees for individual trade transactions backed by IFC's triple-A rating.
"Participating in the GTFP will enable us to provide our clients with additional products to help them pursue new opportunities in international trade," said Murat Atay, general manager of Garanti Bank Romania. "By developing business in new markets, our clients will help fuel the recovery of the Romanian economy," he adds.
Garanti's portfolio includes manufacturers of equipment, textiles and electrical installations which trade with EU members and emerging economies.  The main export destinations are Germany, France and Italy, with Turkey and recently China trailing behind.
"Through our trade finance program, IFC is channeling much-needed financing to economies that have been hardest hit during the global financial crisis. Access to trade finance is critical to help Romanian firms, especially small and medium enterprises, grow and create jobs," said Ed Strawderman, IFC associate director, financial markets, Europe and Central Asia.
Garanti Bank operates 79 branches across Romania and reported a net profit of EUR 4.1 million in Q1.
IFC's current portfolio in Romania stands at USD 658 million.
Ovidiu Posirca