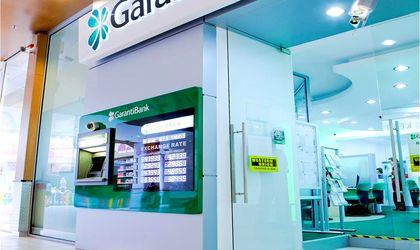 The European Investment Bank (EIB) has extended a loan facility up to EUR 50 million to Garanti Bank, which will be used to finance SMEs, mid-caps and public sector companies in Romania.
The agreement for the first tranche worth EUR 25 million was signed on Wednesday, during an official ceremony. This was the first financing deal concluded between the two institutions in Romania.
Ufuk Tandogan, CEO of Garanti Bank Romania, said this loan will help the lender enforce its presence in SMEs and mid-caps.
"Together with EIB, Garanti Bank aims to offer SMEs and mid-sized corporation the opportunity to grow and develop businesses through long term financing solutions and partnerships," said Tandogan.
Mihai Tanasescu, EIB vice-president responsible for lending operations in Romania, said the European lender has worked with 11 banks in Romania, which are the main channel for financing the local economy.
"The demand for credit is increasing; it is challenging and encouraging," said Tanasescu, who added that EIB loans spiked to EUR 534 million in 2013, up 59 percent on the previous year.
Last year, the company has doubled the volume of loans granted to SMEs to EUR 175 million. The bank has also granted a EUR 200 million financing to Enel Green Power, the renewable arm of Italian utility Enel, for the constriction of three wind farms in Romania.
The EIB has granted a larger loan to France's car maker Renault, out of which EUR 10 million were funneled in Pitesti for the research and development of new green vehicles. The bank has also started to finance the agriculture sector, by opening a EUR 110 million financing line for rural developments.
Ovidiu Posirca