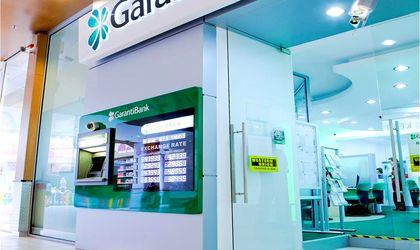 Turkish lender Turkiye Garanti Bankasi (TGB) has increased the share capital of its Romanian subsidiary Garanti Bank by EUR 20 million, taking the total equity investment in the local unit to EUR 245.7 million.
TGB, which owns Garanti Group, carried out the operation through cash subscription.
"With this capital increase, Garanti Bank will further grow its competitiveness in the market, as well as consolidate its positioning as one of the most innovative banking institutions. We will bring new services and products in the market, answering to an even more segmented audience with highly customized offers", said Ufuk Tandogan, general manager of Garanti Bank Romania.
Garanti Group operates in Romania Garanti Bank, Garanti Leasing, Garanti Credite de Consum –retail loans- and Garanti Credite Ipotecare – mortgage arm. Its consolidated net assets amount to EUR 1.8 billion.
 Ovidiu Posirca