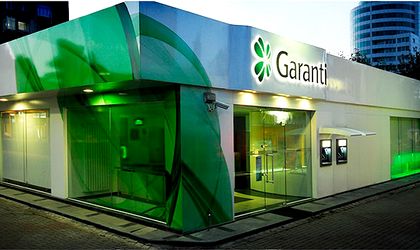 Garanti Bank signed a partnership with UPC Romania which allows UPC clients, individuals or companies, to pay TV, Internet or phone bills through Garanti's ATMs, branches or Internet Banking, a company statement announces.
Garanti Bank has a national network of 84 branches and over 300 smart ATMs.
"Throughout time we have developed a large range of alternative invoice collection methods in the benefit of our clients. Our initiatives always target extraordinary experience for our clients, and the new partnership with Garanti Bank comes to sustain once more our care for offering our customers the most secure, fast and simple ways to pay their bills," said Anca Ghimpeteanu, billing & collection director, UPC Romania.
Garanti Bank Romania is part of the financial-banking group Garanti Romania, which brings together Garanti Leasing (the brand under which the company Motoractive IFN SA operates) and Garanti Consumer Finance (the brand under which Ralfi IFN operates).
Garanti Bank is held by Turkiye Garanti Bankasi AS (TGB), the largest private bank in Turkey in terms of market capitalization. TGB serves more than 10 million customers in corporate, commercial, SME, and consumer segments offering fully integrated financial services.
UPC Romania offers TV (digital, through satellite or analogical) services, Broadband Internet and telephone services in almost 300 cities across the country. UPC premieres on the Romanian market include launching a digital television, HD, DVR, 3D technologies, high-speed Internet, Fiber Power 200 Mbps. UPC services became available in 2014 out of home as well, by launching UPC Wi-Free and Horizon Go. UPC Romania is affiliated to Liberty Global, plc.
Liberty Global, plc is a cable communication company operating in 14 countries, offering a wide range of telecommunication services to 27 million clients.
Natalia Martian