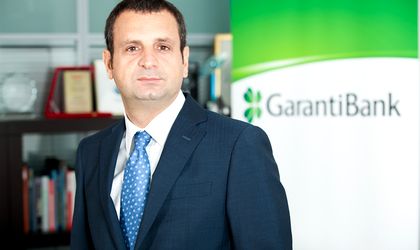 Garanti Bank, owned by Turkey's Turkyie Garanti Bankasi, said on Tuesday it made full use of a EUR 22.5 million loan from the International Finance Corporation (IFC), by financing local SMEs.
More than 160 SMEs active mainly in the commerce sector took out loans. Some of them are active in the textile industry and constructions sectors, while others do business in tourism and services. The loan granted to an SME was capped at USD 2 million.
Ufuk Tandogan, CEO Garanti Group Romania, said: "The program started one and a half years ago, following the loan agreement with IFC, proved to be a complete success. Garanti Bank lent all the EUR 22.5 million to the segment which needs it the most in order to support Romania's economic growth."
The loan agreement had a special focus on SMEs run by women entrepreneurs, as part of the lender's strategy in supporting companies that have women as shareholders or in top management positions.
The lender increased its number of SME clients by 10 percent to around 21,000 this year. The SME segment accounts for 25 percent of the bank's total loan book.
Ovidiu Posirca