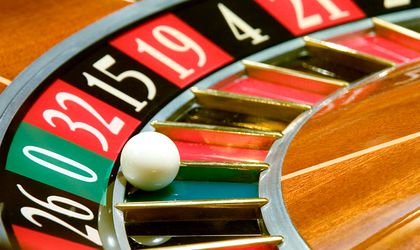 A new study by professional services firm PwC Romania published last week revealed that gross gambling revenue (GGR) in Romania rose 2 percent to EUR 657 million in 2012, on a market that is characterized by fragmentation.
Bogdan Belciu, partner, management advisory services at PwC, said the gambling sector had been reshaped in 2009 due to changes in regulation that tightened the licensing procedures for the industry.
The market lost 21 percent in one year as a result of the move, and in the slot machine segment the number of operators fell by two thirds in around four years to 411. Some of the players have migrated to online gambling, which is loosely regulated locally.
"In Romania, online gambling is not taxed at all and the market is neither authorized locally, nor forbidden," said Belciu.
According to the PwC study, slot machine games and fixed odds betting, mainly in sports, generated around EUR 709 million of GDP through direct contributions or related services in 2012. The industry had 38,500 people on the payroll and paid EUR 333 million in taxes.
The slot machine gaming market in Romania stood at around EUR 400-450 million in 2012, excluding the black market. The country had 2,231 machines per 1 million inhabitants in 2011, just behind the UK with 2,887 machines, and ahead of Bulgaria and the Netherlands. Italy had 6,812 machines, the highest number out of the analyzed countries.
The GGR per capita for slot machines was EUR 21 in 2011, similar to Sweden, while in Italy it stood at EUR 130.
Meanwhile, the market for fixed odds betting was estimated to have hovered around EUR 100-130 million in 2012, on the back of around 2,600 agencies across the country. For this segment, the GGR per capita was EUR 5 in 2012, ahead of Germany on EUR 1, but behind France and the UK, which got close to EUR 40.
Ovidiu Posirca