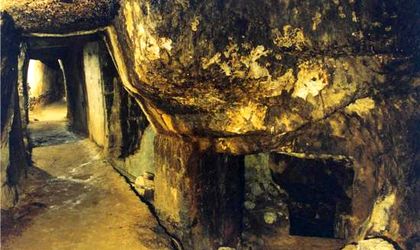 Canadian company Gabriel Resources is preparing an international arbitration case against the Romanian government that would seek billions of dollars in damages, writes The Globe and Mail.
Gabriel Resources is making plans for the case, which probably would be heard in Vienna in the second half of the year, while reducing its activities in Romania's Transylvania region to conserve cash. About 80 percent of the company's Romanian subsidiary, Rosia Montana Gold Corporation (RMGC), have been suspended at three-quarters pay. The company said it may fire them in May "if there is no progress in the advancement of the project."
Gabriel, which is listed on the Toronto stock exchange but run from London, is expecting the Romanian parliament's chamber of deputies is scheduled to vote against a bill that would give special legal status to the  USD 1.5-billion (U.S.) project, allowing it to go ahead, on May 7.
Romanian court rejects appeal regarding suspension of key certificate for Rosia Montana mining project
Gabriel threatened to sue the Romanian government last September for up to USD 4-billion "for multiple breaches of investment treaties." At the same time, Gabriel's Irish CEO, Jonathan Henry, the company's sixth boss since the mid-1990s, warned that the government's failure to approve the project would damage all of Romania.
"Our case is very strong and we will make it very public that Romania's effort to attract foreign investment will suffer greatly," he said.
The preparations for the arbitration case indicate that Gabriel's threat is still very much alive. The company will give no details of its strategy, however, and has not said which investment treaties it would use to support its case. "We cannot comment on any aspects of any international arbitration case we might take against Romania," Gabriel spokesman Bobby Morse said on Wednesday.
International commercial arbitration cases are adjudicated behind closed doors, tend to be shorter than courtroom litigation and produce final decisions that cannot be appealed, though they are not necessarily cheaper.