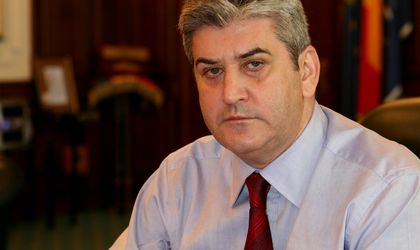 Romania is observing its initial commitment to receive 1,785 immigrants and rejects mandatory quotas, deputy prime minister for national security, Gabriel Oprea, minister of home affairs said on Sunday, according to Agerpres.
Oprea is to participate on Monday in the extraordinary reunion of the Justice and Home Affairs Council (JHA) in Brussels, on the package of measures proposed by the European Commission on September 9, 2015.
"In this context, with Romania a safe country, doing its job with determination and professionalism, I'm leaving tomorrow for the JHA Council. I have a crystal clear mandate from President Klaus Iohannis, from prime minister Victor Ponta, from the government which I'm going to put there with modesty, yet with dignity. Romania does observe its initial commitment to receive 1,785 immigrants. This is currently the capacity of the Romanian state. And of course (I'm going) to vote against the mandatory quotas," said Gabriel Oprea, when attending the Firefighters Day ceremony in Bucharest.
He underlined that Romania will prove further that it is a state which expresses solidarity within the European Union in a very complicated context of security.
"Romania is a member state of the European Union and of the NATO (…) Over 40,000 troops have done their job and duty towards the international community, the NATO. (…) Romania (…) has proven it is a safe country which defends 2,070 km of the European Union's border," the deputy prime minister highlighted.
Staff