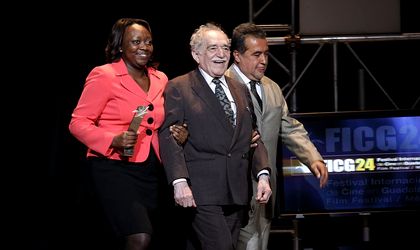 Colombian novelist Gabriel Garcia Marquez has died at age 87, a source close to the family told the Associated Press. Marquez had been recently hospitalized for infections in his lungs and his urinary tract, write Huffington Post.
Marquez ( born March 6, 1927s, in Aracataca) started as a journalist, and wrote many acclaimed non-fiction works and short stories, but is best known for his novels, such as One Hundred Years of Solitude (1967), Autumn of the Patriarch (1975) and Love in the Time of Cholera (1985). His works have achieved significant critical acclaim and widespread commercial success, most notably for popularizing a literary style labeled as magic realism, which uses magical elements and events in otherwise ordinary and realistic situations.
García Márquez received the Nobel Prize in Literature on 8 December 1982 "for his novels and short stories, in which the fantastic and the realistic are combined in a richly composed world of imagination, reflecting a continent's life and conflicts". His acceptance speech was entitled "The Solitude of Latin America".
"Solidarity with our dreams will not make us feel less alone, as long as it is not translated into concrete acts of legitimate support for all the peoples that assume the illusion of having a life of their own in the distribution of the world", Marquez said in his acceptance speech.