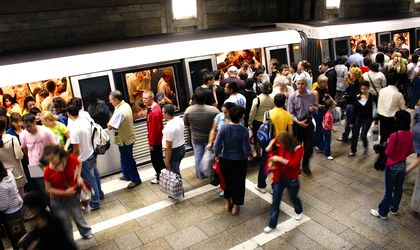 The budget for the Drumul Taberei- Universitate subway line has been cut following the budget revision of this August, Metrorex, the operator of the Bucharest subway, announced.
"The Transport and Infrastructure ministry made sure than the sums allotted will be sufficient to ensure that works are carried out until the end of this year. The sum needed for next year will be included in next year's budget," Metrorex announced.
The initial budget for this new subway line stood at RON 380 million.
Previous Metrorex estimates placed the opening of this new line during 2015. With a planned length of six kilometers, the line will have ten stations: Râul Doamnei, Valea Argeşului, Valea Ialomiţei, Romancierilor, Parcul Drumul Taberei, Tudor Vladimirescu, Favorit, Orizont, Academia Militară, Eroilor. The new line is set to serve over 300,000 inhabitants in the capital's 5 and 6 districts.