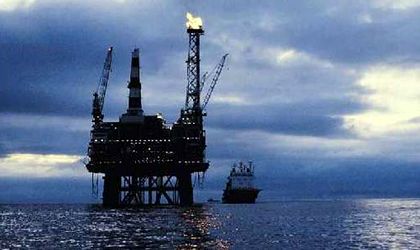 Romania is the long-established pioneer in both upstream and downstream sectors. As the region's largest country and by far the biggest oil and gas producer, Romania drives much of the industry given its geopolitically strategic location.
As Romania establishes itself as being the key energy hub for Central and Eastern Europe; the Minister H.E. Victor Grigorescu has announced that the Ministry of Energy will be hosting Romania Oil & Gas Summit (ROGS), 16-17 March 2016 in Bucharest to look at the challenges and opportunities ahead
This crucial event for Romania and central Europe is led by Government and Industry leaders providing delegates with the perfect insight into the opportunities and priorities, including:
– H.E. Victor Grigorescu, Minister of Energy
– Elena Popescu, Cabinet Director General, Energy & Environment Directorate
– Corneliu Condrea, Cabinet Director, Oil & Gas Directorate
– Menelaos Ydreos, Chairman Coordination Committee, International Gas Union
– Neil Anthony Morgan, Executive Board Member, OMV Petrom
– Hamza Karimov, CEO, SOCAR Romania
– Gheorghe Dutu, President, NAMR
– David French, CEO, Bankers Petroleum
– Kinga Daradics, CEO, Mol Group Romania
– Andrew Costin, President, The Petroleum Club of Romania
– Tudor Gafton, General Manager, AMROMCO Energy
– Traian Chebeleu, Black Sea Economic Cooperation
– Valeriu Bing, Partner, Ernst & Young
– Radu Dudau, Founder and Director, Energy Policy Group
– Kari Nyman, Lead Specialist, World Bank
The ROGS Programme
ROGS will focus attention entirely on the role Romania is currently playing and more importantly can potentially play in the regional and wider European hydrocarbons industry.
The Ministry will lead with a strategic overview and then 3 distinct sessions will focus on:
– Upstream – Neptun block updates, OMV Petrom and Exxon field discoveries, Lukoil, PanAtlantic and Romgaz's recent discovery and the impact of new fiscal regimes to ensure new licensing round
– Downstream – refinery modernisation, retail sector growth
– Gas – regional interconnectors, Romania's potential to become a net gas exporter
Bankers Petroleum
The committee is grateful to Bankers Petroleum for their generous sponsorship of the Romania Oil & Gas Summit. Bankers presently operates the largest onshore field in Europe.
How Can My Company Get Involved?
As a much-anticipated event for Romania, there are key ways to get involved through contributing to the programme, hosting the senior delegations at one of the networking events or participating fully as a delegate
Early registration rates available until 20th January
There is a 25% discount for companies able to book their delegate place before 20th January the price is just €595, book now by clicking here.
The appointed organisers will be happy to help, please contact Rob Percival on +44 1737 784951 or email rpercival@gep-events.com
Event organized by