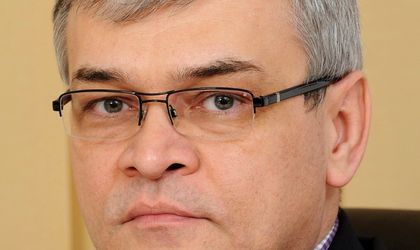 Catalin Dicu, founder of the da Vinci Private Educational Center, tells Business Review the main challenges his business has faced since its launch and outlines some features of the local educational services market.
Anda Sebesi
How did you enter the Romanian business scene and when?
I had wanted to set up my own business for many years but I had never found what I thought was the right time for it. I started to work on the da Vinci project in 2012 when I began to gather information about the educational services market. At the beginning of 2013 I did more detailed research and I started activity that fall. The recruitment and evaluation processes were the most difficult steps, and took us three months.
The da Vinci private educational center addresses mainly middle and high school students but we have extended its activity to students from primary school (fourth grade). The activity of the center started with basic courses like the Romanian language, mathematics, foreign languages, physics, chemistry, geography and history. In time we extended our portfolio to include informatics and biology.
In addition to theoretical education we offer vocational guidance to identify students' skills and make recommendations about what educational path or career profile would suit them. This module is for both students of da Vinci and those from other educational institutions.
Because we set a customized education plan for each student, this module is a fundamental element of the education process within the center. While with middle school students the discussion starts with the educational path, with those in high school we discuss and set a career plan together.
Why did you decide to launch such a business in Romania?
I chose the educational field because I very much want my personal business to have as significant as possible an impact on the community in which I live and on society in general. I was also prompted by a need that I felt in my family as I am a father of three. I believed I could build a team able to offer both parents and children an alternative educational service with a high level of customization and a long-term partnership.
What was the most difficult moment for your business and how did you manage to surmount it?
I think it was finding the right teachers. We faced all kind of unpredictable situations but with patience, confidence and passion for what we do we managed to create an extraordinary team. From the beginning we knew very clearly what we wanted from the teachers we work with.
If you started another business, what would you change?
Previously I'd have said: the country. Maybe I'd have chosen a more Western or North-Western country. And I will continue to give the same answer but now I am referring to the Romanian business environment. Often I had the feeling that many small and medium entrepreneurs are like cavy that someone tests, from the easiest to the most complex experiments.
What are the main challenges that you face in your business now and how do you manage to solve them?
The biggest challenge is the competition from teachers that offer private lessons and make their students accept their offer. Unfortunately these teachers promote a model to succeed in life that students will replicate and transmit to future generations and the business environment. I hope that this vicious circle will be eliminated by changing the system that sees a student's middle school average marks count for 25 percent towards high school admission. Fortunately there are many parents that consider this practice unethical and want to give their children a different model.
How fierce is the competition in your field of activity and what do you think differentiates you from the crowd?
It is fierce and comes from teachers, students, lesson centers and a relatively wide range of prices. What differentiates us is our registered method for training. The da Vinci method combines elements from psychology, psycho-pedagogy, quality management systems and competitive athlete training techniques. Our staff, teachers and psychologists are qualified to provide assistance and training following the four specific steps of the da Vinci method: evaluation, customization, training and validation.
What is your current market share in Romania?
According to a 2010 study conducted by Daedalus Millward Brown, the Romanian private lesson market was worth about EUR 320 million a year. Because it is a very fragmented market and difficult to gauge the total number of players, it is hard to estimate our market share now. But for sure it is under 1 percent.
What are your plans?
We are evaluating Constanta, Cluj-Napoca and Iasi, where we will probably extend our activity with a center. Then we will decide if this expansion will continue in franchise or with our centers. We intend to have solid growth but we don't look too far forward. In a pessimistic scenario based on slower expansion our center will be extended to about 10-14 cities nationwide in the next five years and reach an annual turnover of EUR 1-1.5 million.
Catalin Dicu worked for the World Vision humanitarian organization for around 13 years. He continued his career in the business environment, spending some 12 years in logistics as CEO/director of the postal service division at Curiero SA and operations director at DPD Romania.
The Da Vinci Private Educational Center was established in 2013. In 2014 it posted a turnover of EUR 80,000, which is expected to present a 20-25 percent increase in 2015. It employs 20 people and the initial investment was of EUR 60,000.