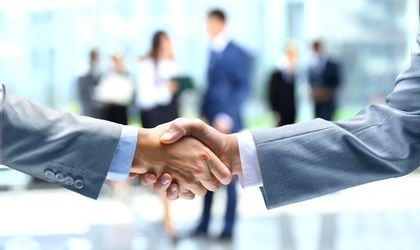 The most pressing challenge for foreign companies in Romania is the frequent change in legislation  (54 percent), followed by obtaining adequate support from the authorities (51 percent) and the implementation of legislative requirements (49 percent), according to a study conducted by TMF Group Romania entitled Business Challenges of the Romanian Market 2015. This, in turn, leads to companies outsourcing the fiscal assistance and accounting services (67 percent), wage and human resources administration (40 percent) and legal administration (17 percent), in order to be able to focus on their main activities, the TMF study shows.
In terms of changes from 2014, "foreign companies active in Romania appreciate the ease of finding offices and adequate suppliers (29 percent), the following of the work laws and ensuring employee wages based on the market mechanism (26 percent)", adds the TMF press release. As for the Romanian business environment, "foreign companies have a negative perception when it comes to the tax level and legislation (62 percent), collaborating with authorities (38 percent) and finding the adequate workforce (33 percent)".
Moreover, foreign companies said that finding suitably trained workforce has become more difficult, "33 percent of the respondents saying that they are confronted with difficulties when it comes to this". Compared to 2014, the number of companies citing this as a challenge has increased, which "can be taken as an alarm signal regarding the difficulties companies have in reaching the right candidates", adds the TMF analysis, mentioning that it is due to this that companies resort to outsourcing services that they initially meant to hire personnel for.
It is also because foreign companies in Romania want to "gain access to the expertise and experience of professionals (36 percent), followed by the need for increased adaptability to legislative changes (28 percent), and by the desire to obtain a better cost structure for high quality financial or management reporting (19 percent), that they turn to outsourcing as a solution. Thus, the benefits gained from outsourcing are "more time to focus on their core business (64 percent), by reducing the cost of non-compliance (31 percent), and by enjoying an increased comfort induced by the diminishing of the administrative burden (22 percent)".
The TMF study is based on responses from "several tens of foreign companies present on the local market", with the group of those who filled the TMF questionnaire made up of CFOs (34 percent), CEOs (21 percent) and HR managers (16 percent) from industries such as retail, real estate, media, pharmaceutical, oil and gas, finance, and network and communications.
Andreea Tint