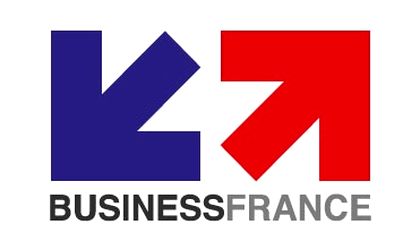 BUSINESS FRANCE, the French Agency for International Business Development, is organizing, in partnership with DACHSER, a trade promotion mission for a group of French companies in Bucharest and Warsaw  from April 27 to 30.
The event, organized every 2 years, is designed to provide in-depth understanding of local opportunities within the Romanian and Polish markets in the sectors of finishings, second fix and DIY.
It aims to create a platform for B2B meetings between the French companies and managers or representatives of local importers, distributors, DIY operators enabling thereby the commercial penetration of the French offer.
Throughout this event the French representatives will unveil to the local companies their new products and technological innovations.
The French delegation includes companies such as :
AMPHORA www.amphora.fr  – manufacturer of innovative consumer products for comfort range, such as blow dryers for clothes, electric shoe-dryer, electric shoe polysher and fireplace range such as like self-cleaning ash vacuum cleaner.
BOUILLARD www.bouillard.fr  – producer of flowerpots, plastic hanging flower pots, flower boxes, planters, watering cans plastics, plastic planters.
CITY GREEN www.citygreen.eu – supplier of furniture for gardening and balcony; offers stylish concepts and materials to transform your balcony or terrace into an elegant, inviting, comfortable and practical space. The company is  distributing alsothe No Mosquito brand (bracelets and clip) based on the technology of impregnation of essential oils.
HB FULLER  www.hbfuller.com  manufacturer and marketer of adhesives and other specialty chemicals.
HARMONY BETON www.harmonybeton.fr – producer of decorative concretes for interior and exterior use.
PELLET ASC www.pellet-asc.fr  – specialist in bathroom and toilet Comfort and Safety, of bathroom accessories for the general public or institutions.
SENIDECO – www.senideco.fr   manufacturer of decorative coatings of different textures: silk and cotton imitations, plain wood pannels, embossed leather, stone or masonry imitation, micro-cement.
SILVADEC www.silvadec.fr – European leader in wood composite, creator of outdoor spaces.
SOCADIF – www.socadif.com develops specific OEM lines for customers, both food distributors and specialized distributors – hand tools and other product lines like : Gas accessories, Hydrotherapy, Washing machine accessories, etc.
The Romanian companies interested in the French offer are invited to contact :  Daniela VLADICA, Daniela.vladica@businessfrance.fr or 021 305 67 83.
BUSINESS FRANCE  www.businessfrance.fr  is the national agency supporting the international development of the French economy, responsible for fostering export growth by French businesses, as well as promoting and facilitating international investment in France. It promotes French companies, business image and nationwide attractiveness as an investment location, and also runs the V.I.E international internship program.
Founded on January 1, 2015 through a merger between UBIFRANCE and the Invest in France Agency, Business France has 1,500 personnel, both in France and in 70 countries throughout the world, who works with a network of public and private sector partners.
DACHSER  www.dachser.com  is one of Europe's leading logistics providers, offering customized solutions for specific supply chain management. Its  customers come from numerous sectors of industry and commerce.