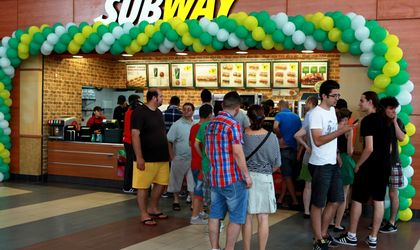 There are over 500 companies that have opened up franchises in Romania until now, pulling in over EUR 1,4 billion every year. The most successful businesses are in the fields of fast-food and services, according to Keys Fin experts quoted by economica.net.
The total value of the franchise market was 1,3 EUR billion in 2013, gaining an extra EUR 100 million this year as a result of consumption inching forward in the second half of last year. In order to open up a business franchise in Romania, investors need on average EUR 10.000.
Franchises in the service industry, especially Horeca, from fast-foods to pastry shops to home-deliveries, are seen as the ones with the most potential for growth, given the high number of potential clients. With a minimum investment and low production costs, they can be very profitable, especially if you add the constant flow of clients with changing consumption habits.
"Given that retail is strongly affected by purchasing power dropping and the real-estate sector is tricky given the limited access to loans, a lot of the previous investors in these fields have taken a new approach and the fast-food sector is one of the most popular, because of the quick recovery of investments", according to Keys Fin specialists.
Another segment that is giving great results is the gambling and casinos. In a time of economic crisis, the lure of immediate winnings is very strong.
The riskiest fields to open up a franchise, according to Keys Fin, is in real-estate and financial consultancy. Statistics show that over 3,000 real-estate agencies (a quarter of the number Romania had before the crisis hit) had to be closed down, leaving only 9,000 active agencies today.
There are lots of franchises that don't necessarily represent a model for success. According to statistic data, nearly half of the franchise concept in Romania are not licensed and merely copied. The franchisor will not be interested to expand in just any country, and the two parts (the franchisor and the franchisee) need to analyse the opportunity of expansion together, to make sure the business can adapt to local specifics.
"For a network of a certain notoriety, a regional failure is not something to be taken lightly. That is why important networks are considering multiple factors that involve local specifics and consumer profiles when they are thinking about expansion. They are also careful in picking the franchisee that will carry the business in the respective region", according to Mihaela Mocanu, writer of "Franchise, Franchising", quoted by Wall-Street.ro.