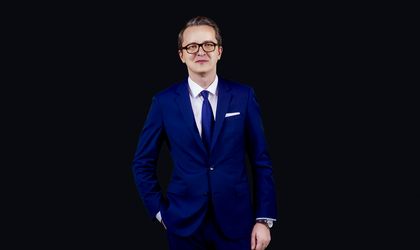 Fractal Communications, a new advertising agency, part of Geometry Global Bucharest – WPP member, has launched on the Romanian market.  
The defining element of the new agency is given by the unique philosophy of mindful buzz that will be at the basis of all the work processes in Fractal Communications.
Mindful buzz represents a distinctive perspective in looking at the brands, those being approached as being communicational eco-systems, but also an authentic way of reaching the people – through conversations and impact experiences.
The clients alongside which Fractal Communications starts its activity in 2017 are: Regina Maria Ponderas Academic Hospital, Federatia Romana de Fotbal, Red Bull, Scandia, Danone Activia, Heineken and Pepco.
The agency will provide a wide array of services such as crisis management, social & mobile content, digital & media management and media relations.
The Fractal Communications team is represented by: Mircea Pascu – managing director (in photo), Simona Costea – client service director, Alex Petrescu – strategy & creative director, Mina Ionescu – digital consultant, Marin Preda – content director, Alina Croitoru – PR director and Luiza Dumitras – business consultant.
Romanita Oprea