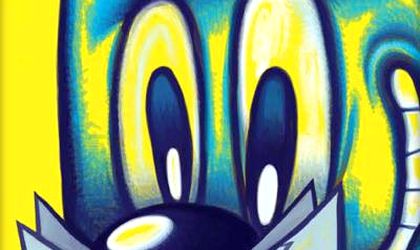 The National Museum of Contemporary Arts will host the fourth edition of Comic Books European Saloon, which will take place between October 16 and November 2.
The cartoons and stories fans of all ages are invited to visit the exhibitions which will consist of comic cartoons, caricature and satirical graphics made by artists from Austria, Portugal, Greece, Spain, Czech Republic, Poland, France, Hungary, Wallonia-Brussels, Germany, Belgium and Romania. The fans can meet the artists and curators and are also invited to participate in discussions, presentations and workshops, watch animated films, or to buy albums and magazines.
The official opening will start at 19.00 at the National Museum of Contemporary Arts on October 16. In the opening, the public can admire works of art awarded at the World Press Cartoon Portugal, the Cartoons against monotony exhibition, one of the most famous cartoons series of the Belgian artist Marc Sleen, a graphic novel signed by Maria Surducan and many other surprises.
Oana Vasiliu