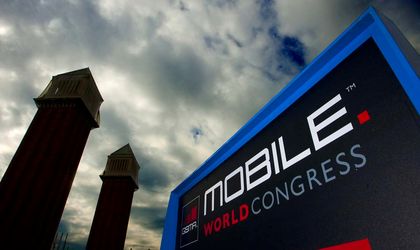 A number of fourteen companies will represent Romania at Mobile World Congress (MWC) 2016, taking place in Barcelona between 22-25 February, according to a press release from the Timisoara Romanian Association for the Electric and Software Industry (ARIES-TM).
This would be the fifth year when Romania joins the Mobile World Congress, an event showcasing the most significant mobile technologies and smartphones. "This is an important moment for any of the participating companies not only due to the technological novelties presented but because it is a good networking opportunity. It's a good moment to create new connections on the European and international markets and to fortify the old ones," said Daniel Giurea, president of ARIES-TM.
The companies that will represent Romania come from six cities, with Computaris and Simartis Telecom from Bucharest, Altom Consulting SRL, Cabrio Investment, Evozon Systems, Softech and Zynk Software from Cluj, Eta Automatizari Industriale, Infobest Romania and M&M Medianet SRL from Timisoara, OCRMO Technology and Visual Fan from Brasov, Ropardo from Sibiu and IT Six Global Services from Craiova.
Andreea Tint