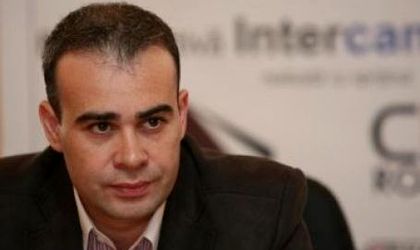 Darius Valcov, the former Romanian minister of finance, arrived at the headquarters on the National Anticorruption Directorate (DNA) on Friday for a hearing after anticorruption prosecutors found on Thursday about 100 paintings, some of them signed by Pablo Picasso, Nicolae Grigorescu and Corneliu Baba, following raids at individuals and companies connected to him, according to Mediafax.
The former minister of finance is presently under house arrest in a corruption case investigated by DNA.
The paintings have allegedly been bought from auction houses and Valcov was planning to open an art gallery in Bucharest, according to sources cited by Mediafax. For this purpose he had rented a location in the capital but chose to hide the paintings after DNA started the investigation.
Valcov is accused of influence peddling in his capacity as mayor of Slatina (2004-2012). He had allegedly helped a businessman secure contracts with the city hall for 20 percent of their value. This money was allegedly used to buy among others three gold ingots and a Renoir painting which the prosecutors later found in safe owned by a friend, Daniel Barbulescu, also a member of the Social Democrat Party (PSD).  The politician denied the accusations.
In addition to this, DNA prosecutors will bring new accusations to the former minister as part of the same case and have asked the Senate to approve a new arrest order. This time Valcov is accused of having used information obtained during the time he was mayor, senator and minister to support several companies including a law firm and an accounting firm which were managed by people close to him.
Simona Bazavan