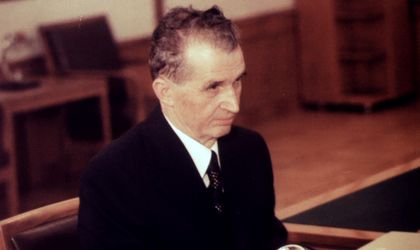 The former private residence of late Romanian dictator Nicolae Ceausescu, the Primaverii Palace in Bucharest, will be up for sale, as the Romanian state only rarely uses it for three to four delegations a year, according to Mediafax. RA-APPS will take charge of transaction but it has yet to announce a starting price of a deadline for the sale.
The building, located at 50 Primaverii boulevard in Bucharest, will be transferred to the private state domain, from the public domain, and sold out by the Administration of the State's Patrimony RA-APPS. The administration is yet to announce a starting price and a timeline for the sale.
"Analyizing current activities led to the conclusion that the building is not used for it legal purposes given that there are no more than 3 or 4 delegations / per year that need utilise the space. Building capitlization at the moment is not advantageous, factoring in design and structure. Administration costs are very high, which implies a high rent for potential tenants and makes the building unnattractive on the local renting market", according to the official document announcing the Government's plans for the palace.
The palace, with an adjoining 14,000 sqm landplot, was designed in the mid-60s based on the exact request of communist dictator Nicolae Ceausescu and his wife Elena. Architect Cezar Lazarescu designed the plans and it is said Elena Ceausescu personally picked the chandeliers and the mosaics. The Palace has a pool, a solar and a sauna.