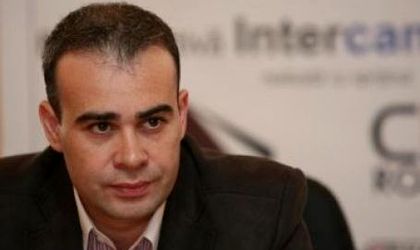 Former Finance minister Darius Valcov admitted in front of the DNA prosecutors that he took bribe from various companies in 2012. His confession comes amid two court decisions Darius Valcov expects from judges of the Supreme Court. He asked to be released from arrest, but prosecutors have taken precautions. They filed a new request for arrest that the judges have rejected.
Thus, the High Court of Cassation and Justice (Romania's Supreme Court) rejected on Tuesday the request of the National Anticorruption Directorate (DNA) to arrest former Finance minister Darius Valcov. According to Agerpres, DNA can appeal this ruling.
The DNA report in support of the arrest pending trial mentioned that Valcov has admitted he had received a EUR 1.5 million bribe from a businessman, cash and through payments to companies. Charges against him include financial operations using information he got in his official capacity.
The former minister is already under arrest since April 2 in another corruption case, concerning his previous position of mayor of Slatina.
The media bureau of the Senate denied on Tuesday evening that the Senate Chair had received Darius Valcov's resignation from the upper chamber of the Parliament.
Staff