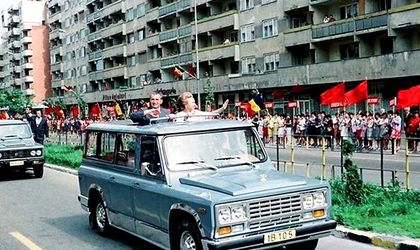 Romania's Fiscal Agency announced will auction of Nicolae Ceausescu's car. The rover was owned by Ovidiu Teder, one of Romania's richest businessman, currently imprisoned.  The car was confiscated by the authorities a few years back, afetr the sentence.

The 1977 ARO automobile will be sold at auction on Jan. 31. The starting price is 137,500 lei ($34,000). The vehicle has a an 2,500 cmc engine and a bit over 72,000 kilometers.
Former Romanian communist dictator Ceausescu was ousted and executed during the 1989 anti-communist uprising. Decades later, he continues to fascinate.