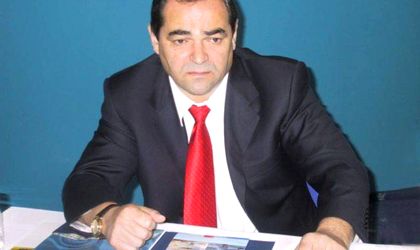 Former Romanian national railways CFR managing director Mihai Necolaiciuc was convicted by District 1 Court to ten years of imprisonment, for abuse of office through which the company would have been prejudiced by about EUR 56.7 million. According to Mediafax, the decision is not final.
The District 1 Court sentenced Necolaiciuc to ten years in prison for abuse of office against public interests in qualified form, and to seven years in prison for using grants or loans for other purposes than those for which they were granted.
The judge noted that the offenses in this case are concurring with the one for which Mihai Necolaiciuc has already been convicted, in another file, to four years and six months in prison, through Bucharest District 1 Court's sentence from January 7,  2014, final by the criminal decision from October 17, 2014, of the Court of Appeal.
The court ordered the merger of sentences, Necolaiciuc following to execute ten years in prison. Also, CFR former director will be banned, for five years after serving his sentence, to elect and to be elected in public authorities or in elective public office, to occupy a position involving the exercise of state authority and to exercise the same profession as when the crime was committed.
Staff