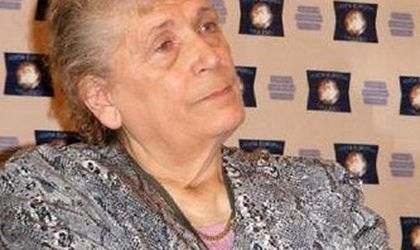 Iolanda Balas, Romanian athletics Olympic medalist, died Friday, March 11 2016, at the Elias hospital in Bucharest following gastric complications, according to the Romanian Athletics Federation, quoted by Agerpres.
After coming in fifth at the 1956 Melbourne Olympics, Balas won two Olympic gold medals in Rome in 1960 and Tokyo in 1964. She improved the world record 14 times, and was the first woman to jump over six feet.
Born in Timisoara in 1936, Balas graduated from the Institute of Physical Education and Sport, specializing in athletics (1967). She started practicing athletics when she was 12 years old.
Balas withdrew from the competition life in 1967 because of an Achilles' heel injury. Between 1998 and 2005 she was president of the Romanian Athletics Federation (FRA) and between 1998 and 2002 she was the vice-president of the Romanian Olympic Committee (COR). She was also named the honorary president of FRA and the Bucharest Youth Stadium is named after her.
Moreover, in 1993, she founded the Romanian Athletics Foundation to support Romanian athletics and the representing Romanian team.
Andreea Tint