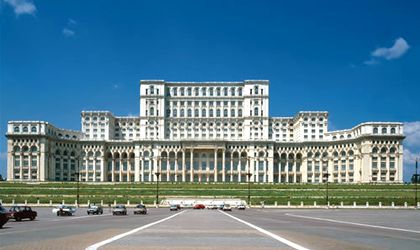 Many of the foreign tourists that visited Romania for Easter and Christmas Holidays have written to complain about finding museums and landmarks closed to the public, writes MEDIAFAX.
Dragos Atanasiu, owner of Eurlines and representative for German group TUI, says that this is an age-old problem for Romania and its approach to tourism:
"You don't have to be a genius to figure out that your travel offer includes museums and if they are missing, the whole offer may be compromised. We've been dealing witb this problem for many years, where the schedule ends at 4 PM and if a holiday comes along like Christmas or Easter, the museum closes entirely" Atanasiu commented.
Other agency owners believe that Romania is "shooting itself in the foot" by closing down museums and national landmarks such as the Palace of Parliament or the Peles castle in Brasov over the holidays, a period when lots of tourists travel.
For instance, Budapest was transited by 200,000 foreign tourists this last weekend, and they found all the museums and landmarks open.
Gheorghe Fodoreanu, owner of Invitation Romania, an agency specialized in incoming, says that when things like this happen, Romania not only loses money, but it also loses image.
"It's very idiotic that during the holiday season museums are only open until 4 pm, when in other countries the working hours end at 8 pm or even later. For Easter, Christmas and other holidays, museums MUST remain open. Every time during this period foreign tourists make complaints, demand refunds and claim they will never come back to Romania", Fodoreanu explained.
He added that the museums Romania uses to promote itself abroad such as Peles, the Palace of Parliament and the Village Museum, were closed down during the weekend.
"We're lucky the Bucovina monasteries are open throughout the year and we have some place to take our tourists", Fodoreanu added.
Tourism contributed 5.1 percent of Romania's GDP in 2013, which places the country in the 154th position out of a ranking of 184 countries analysed by the World Travel and Tourism Council.
Romania ranks lower than Albania (16.7 percent), Bulgaria (13.3 percent), Hungary (10.6 percent), Czech Republic (8.4 percent) and Slovakia (6 percent).