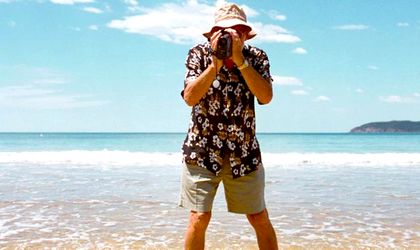 The number of non-resident tourists in hotels and inns last year was 1.91 million and the total amount spent by them was RON 5.09 billion (EUR 1.1 billion), according to the National Statistics Institute (INS) data.
The number of tourists and their expenses were higher compared to 2013 –1.71 million, respectively RON 4.79 billion (EUR 1.08 billion).
In Q4, the total number of non-residents staying in hotels and inns was 430,100, and their spending amounted to a RON 1.3 billion (EUR 0.3 billion).
The main reason non-resident tourists accommodated in Romania's hotels and inns was represented by business, congresses, conferences, courses, fairs and exhibitions (64 percent of the total non-resident tourists), their expenses equaling 72.8 percent of the total expenditures.
The second reason for the stays spent by non-residents in Romania was represented by private trips (36 percent of the total number of non-resident tourists), their spending representing 27.2 percent of the total expenses.
The expenses of non-resident tourists in restaurants and bars equaled 16.1 percent and 12.4 percent were shopping. Of the total expenses for shopping, 54.2 percent represented expenses for purchase of clothing and footwear, followed by expenses for food and beverages (26.1 percent).
Of the total of non-residents who arrived in Romania in the fourth quarter of 2014, 48.8 percent organized their stays through travel agencies and 31.2 percent organized managed everything by themselves.
The main means of transport used by non-resident tourists in order to come to Romania was by plane (80 percent of the total number of tourists).
Staff