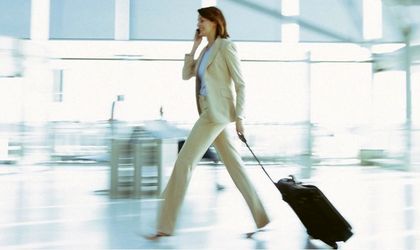 According to the latest data by the National Institute for Statistics, during the first half of the year Romania was visited by 975,400 tourists, and their expenses rose to over RON 2.58 billion (EUR 584.7 million).
Business (conferences, courses, fairs and expositions) was the main reason for visiting, with 59.3 percent of total tourists making up 65.1 percent of the total expenses recorded during this period.
The second reason was personal travel, with 60.2 percent of these travels being dedicated to vacations. Personal travel includes vacations, shopping trips, travelling for cultural and sports events, visiting friends and relatives, religion or transit.
Of the total expenses for business travels, the largest share is taken by accommodation (54.1 percent), 93.4 percent of tourists preferring places where breakfast is included.
Non-resident tourists' expenses in restaurants and bars represented 16.8 percent and those for shopping accounted for 12.2 percent of total expenditures. In the shopping expenses the greatest share (39.8 percent) was taken up by shopping for food and drink, followed by the purchase of gifts (34.5 percent). Renting cars have accounted for 60.5 percent of total transport spending, and tickets to museums, tourist attractions, zoos / botanical gardens represented 45.3 percent of total spending for recreation.
When it comes to personal travels, accommodation was again the highest expense recorded by tourists, with 45.6 percent of expenses going in this direction.
In this case, recreational and shopping expenses are bigger than during business travels (15.8 percent and 15.5 percent, respectively), followed by restaurant and bars expenses (13.2 percent).
Of the total non-residents arrived in Romania, 49.8 percent planned their trips through travel agencies while 28 percent of travelers organized their stay by themselves.
The main means of transport used by tourists was the plane (80.2 percent of total tourists). They were followed by 11.5 percent who used their cars, 7.1 percent using coaches and buses and 1.2 percent using other means (rail, river boats, rented cars, motorcycles, etc.).
During the second quarter of 2015, 615,500 non-resident tourists visited out country, their expenses rising to RON 1.5 billion (EUR 346.3 million). In this case also the main reason for visiting was business (56.2 percent), while 60.6 percent of personal travels were dedicated to vacations.
The largest share of expenses was again taken up by accommodation (54 percent), with 89.1 percent of tourists preferring offers which include breakfast.
Of the total visitors, 49.9 percent organized their trips through travel agencies and 27.3 percent by themselves, with 78.3 percent of them preferring planes as a means of transportation (11.3 percent used their cars, 8.8 percent used coaches and 1.6 percent other means).
Natalia Martian