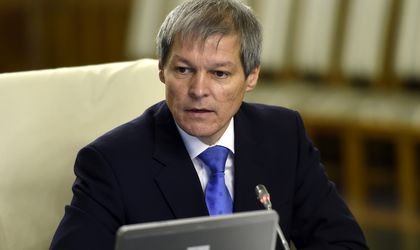 With the gross minimum wage set to grow by 20 percent this coming May, in a move that will impact over 1 million employees in the private sector, foreign investors warn that the labor taxation is still high in Romania and that small companies might not be able to cope with this increase. Additionally, concerns were raised that the rapidly-implemented additional tax burden may lead to increased pervasion of black market labor and tax evasion.
Ovidiu Posirca
Although initially the Dacian Ciolos-led technocratic government stated that the debate regarding minimum wage should be based on an impact study, its stance changed following negotiations with trade unions. Thus, a government ordinance was swiftly passed at the end of last year, which will see the minimum wage increase from RON 1,050 (gross) to RON 1,250.
Out of the 1.1 million employees that will get a bigger paycheck, only 39,000 are employed in the public sector. Already, most of the public sector employees, such as doctors and teachers, have benefited from the increase, ranging from 10 to 25 percent.
Largest business association warns of "grave consequences for the economy"
As the debate regarding the minimum wage was going on, the main business association (Coalitia pentru Dezvoltarea Romaniei) issued a press release warning that any change in the labor market had to be supported by an impact study.
"Such an analysis has to carefully weigh the link between labor productivity and the level of wages and its taxation," stated the organization, which comprises of the Association of Romanian Business Persons (AOAR,) The American Chamber of Commerce in Romania (AmCham,) the Foreign Investors' Council (FIC) and Romanian Business Leaders (RBL.)
The government expects the economy to grow by 4.1 percent this year, according to the budget for 2016, voted by MPs.
"The cost of labor is an important factor of a country's competitiveness and therefore, in attracting investments. To assess the potential impact on foreign investments, we should look at Romania's total cost of labor, while an increase of the minimum wage has to be quantified together with the level of labor taxes and labor legislation. When comparing European rankings, we see that Romania's total cost of labor is high. Though increased wealth and higher salaries for everyone is a legitimate political goal, policy makers have to be prudent with the minimum wage policy because, if they hurt Romania's competitiveness and economic growth, their measures will not be sustainable in the long run," FIC board member Steven van Groningen told BR.
He said that policymakers should have put forward an impact assessment regarding the hike in minimum wage, so that everybody would see the potential effects on job creation, budget revenues and the attraction of fresh investments.
When it comes to the labor taxation, Romania ranks among the EU members with the biggest burden. Prior to the 5 percent reduction of the social security contributions paid by employers in late 2014, the tax wedge amounted to 44.6 percent. This included the income tax and the social security contributions paid jointly by the employer and the employee.
The bigger tax wedge of 55.6 percent was registered in Belgium, while Austria and Germany came in second and third, with 49.4 and 49.3 respectively. The data covered 2014 and was included in a report conducted by the European Commission, the executive arm of the EU, on tax reform.
Van Groningen, who is the head of Raiffeisen Bank Romania, warned that the unemployment rate has to also be taken into account, because changes in the minimum wage will also impact this area.
According to the labor agency ANOFM, the national unemployment rate stood at 4.8 percent in November 2015.
"Last but not least, the fiscal impact needs to be taken into account: will this lead to better tax discipline and collection or will it fuel the black market economy?" concluded the FIC board member.
Although the tax administration agency ANAF has stepped up its efforts on tackling tax evasion, the underground economy in Romania accounts for a significant share of GDP. The national statistics institute INS estimates that the underground economy was 22.1 percent of GDP in 2014. The EU average, meanwhile, was less than 20 percent in 2015.
Progressive hike in minimum wage required, say French and German investors
In a separate statement, the Romanian-German Chamber of Commerce and Industry (AHK Romania) and the French Chamber of Commerce and Industry in Romania (CCIFER) urged the government to opt for a progressive increase in the minimum wage that takes into account several factors, such as improved infrastructure and the reduction of red tape.
Moreover, the two associations warned that jobs could be axed if there is no correlation with the increase of the labor productivity and the realities of the market.
"A sudden increase of the minimum wage would determine, on the backdrop of collective bargaining, a wave of increases in the overall wage mass. Also, this would put under question the whole performance-reward system for employees in the wage threshold just above the minimum wage. Lastly, it could drive to a massive loss of jobs in SMEs that might not be able to absorb the hike in real time," warned AHK Romania and CCIFER, which represent over 350,000 companies in Romania.
Meanwhile, representatives of the Austrian investment community in Romania say there is a large pool of university graduates, but companies find it hard to hire workers who learned their trade on the job.
Rudolf Lukavsky, commercial counselor at the Austrian Embassy in Bucharest, told BR that Romania should expand the dual education system. In short, this means that students would go to school and practice what they learned in real factories. In fact, this was one of the ways in which Germany, for instance, was able to report low levels of youth unemployment, according to pundits.
Unskilled labor market could be hit, warn Austrian investors
Lukavsky of the Austrian Embassy points out that the hike in minimum wage will be implemented "quite quickly," leaving little time for companies to plan ahead.
"Moreover, a sudden increase of almost 20 percent is exceptionally steep. This will, without a doubt, impact a large proportion of companies active in the private sector. Industries with a higher proportion of labor costs in particular, as well as companies employing a large amount of unskilled workers might struggle with this massive increase. A large proportion of companies also work under long-term agreements and therefore will not be able to offset the increase in costs through higher prices on short notice," Lukavsky told BR.
At present, there are more than 7,000 companies with Austrian capital in Romania, which have created more than 100,000 jobs.
Lukavsky says that most of these companies are already paying higher wages than stipulated by the law, but they are struggling with firms that are looking to evade paying taxes.
"However, they are also impacted by unfair competition due to shady practices. A higher pervasion of black market labor and tax evasion could make it more difficult to compete for international corporations," said the commercial counselor.
Romania has to prepare for shift from low-wage economy, says AHK Romania head
While policymakers and businesses have largely agreed that the low level of wages was one of the attractors for foreign investments in the past two decades, this is starting to change.
"Romania has to develop a strategy for what will come after the effect of the wage advantage will fade out, and prepare for this next step. This issue is gaining prominence on the back of growing wages," Sebastian Metz, the general director of AHK Romania, told BR.
Metz pointed out that Romania will remain an "interesting" investment destination as long as it raises productivity of its workers, not just the wages, coupled with an efficient transportation infrastructure and know-how.