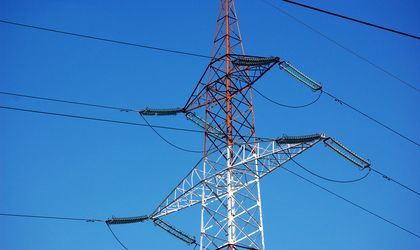 Foreign energy companies operating in Romania have invested around EUR 16 billion in Romania in the last decade, employing around 54,000 people, according to industry representatives present at a conference on energy organized last week by the Foreign Investors Council (FIC).
Last year, these companies contributed EUR 4 billion to the state budget from VAT, income tax, excises and employers' contribution, but there are still hurdles in energy regulation. The largest foreign energy players in Romania include Enel, E.On, and GDF SUEZ.
FIC representatives cite the red tape around land ownership and the low predictability of investment remuneration schemes as hurdles in energy regulation.
The main points raised in the power sector were the lack of liberalization in the electricity market after 2007 and unfair competition in electricity sales, coupled with low liquidity in the free market. Romania is due to deregulate electricity prices for companies next year, while for households the deadline has been extended to 2017.
The lack of transparency in the wholesale gas market and the stagnation of liberalization in the gas market remain challenges in the oil and gas sector, according to FIC members.
Modernization gap
The energy sector needs around EUR 30 billion through to 2020 according to the Energy Strategy of the Ministry of Economy. In addition, the draft energy strategy released in April 2011 by the ministry estimates that investment of over EUR 40 billion is needed in electricity generation alone by 2035.
"We need at least 5,000 MW of additional new generation capacity to be built by 2018-2020," said Eric Stab, executive chairman at GDF SUEZ Energy Romania, member of the FIC board and chairman of the Energy Task Force.
The energy sector needs between EUR 15 billion and EUR 20 billion in the medium term to modernize existing assets and build new capacities, mainly in electricity generation, according to FIC representatives.
Domestic electricity demand is expected to grow by 2-3 percent per year, but 80 percent of the capacity is more than 25 years old, and many of the power plants are coming to the limit of what they can do, according to Stab.
Over half of Romania's electricity output came from coal and gas fired capacities last year, which was a year of drought, according to data from ANRE, the energy regulator. Hydro and nuclear generated close to 50 percent, while power output from wind remained low at 2 percent.
The increase of gas storage facilities and further investments in renewable energy sources were also mentioned as potential sources for developing the energy sector.
The FIC has 130 members whose combined equity investments exceed EUR 40 billion in Foreign Direct Investment, creating over 185,000 jobs.
Ovidiu Posirca