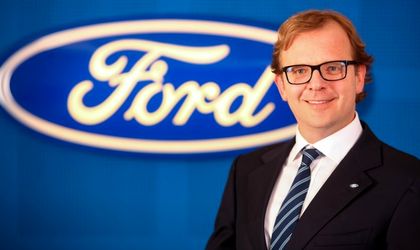 Ford Romania National Sales Company has, as of April 1, a new CEO – Valerio Brenciaglia -, who replaced Zoltan Brassai, the latter having joined the Ford Europe team, as brand director – Large Cars, the company said according to Mediafax.
Brenciaglia, 45,  is familiar with the market in Romania, in the period July 2012 – September 2013 having held the position of director of sales and marketing with Ford Romania.
A graduate in economics, Valerio Brenciaglia joined Ford in 1999 and held numerous positions in the Sales, Marketing and Services departments within Ford Italy, including the Operations Manager chair (Field Operations Manager). Brenciaglia will also join Ford Romania's board of directors.
Staff