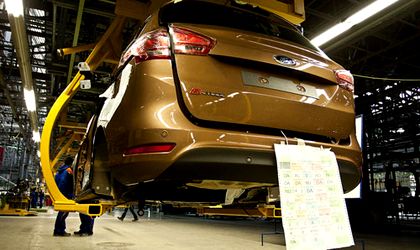 Romanian engineer Dragos Maciuca, was appointed at the helm of a new research and innovation center inaugurated by Ford last week at Palo Alto, California, according to a press release of the car manufacturer, quoted by Mediafax newswire.
Previously, Maciuca worked as systems engineer for Apple, from January 2013 until January 2015. See his LinkedIn profile here.
As Senior Technical Leader  of the Palo Alto Research and Innovation Center, his new responsibilities at Ford include the coordination of 125 researchers, engineers and scientists who will work in the new center in Silicon Valley.
Before that, he filled in various positions in the technology and research departments of companies such as BMW, Nissan and Lockeheed Martin.
Maciuca has a PhD in mechanic engineering from The University of Berkeley,  California.
The center in Palo Alto is an addition to Ford's research and innovation network that includes units at Dearborn in Michigan and Aachen in Germany.
Ford Motor has 65 production units worldwide and 189,000 employees on six continents.
In Romania, Ford manufactures the B-Max model and the EcoBoost 1 liter and 1.5 liters engines, that run on gasoline.
In the first 11 months of 2014, a total of 49,878 B-Max cars were assembled by Ford in Romania. B-Max was the third most exported model between January- November, according to Mediafax.
Otilia Haraga