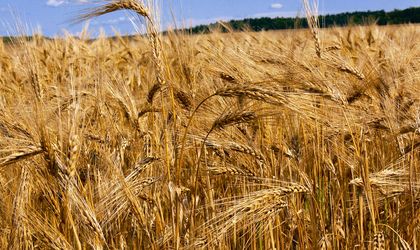 Romania exported food products worth EUR 360.8 million in January, up 44 percent on year. The surplus for food trading was EUR 35.5 million. In the first month of 2014, intracomunitary deliveries increased 45.7 percent on year, to EUR 229 million, while exports to countries outside Europe totaled EUR 131.6 million, up 39.7 percent.
According to data provided by the ministry of Agriculture, the biggest share of export revenue was generated by corn. Romania exported 291,000 tons of corn and generated EUR 86.9 million in revenue, up 76 percent on year. Also, wheat exports were recorded at 294.300 tons, with EUR 60.6 million in revenue, up 152 percent compared to january 2013.
Cigarette and tobacco export, 2,400 tons, contributed EUR 39.3 million (10.9 percent of total exports), sunflower seeds, 99,400 tons, brought EUR 35.6 million (9.9 percent of total) while the 25,100 tons of sun-flower oil sold on external markets brought in EUR 17.2 million (4.8 percent of total).
On the other hand, deliveries for cattle (3,000 tons) and poultry (4,800) dropped by 30.7 percent, 14.7 percent respectively.
Food product imports have dropped 3.3 percent in January 2014.
According to Daniel Botanoiu, secretary of state for MADR, Romania could become a major player on the grains market in 2014, given that Ukraine hasn't been keeping up with crops.
"The Russia-Ukraine conflcit could give Romania the opportunity to become a major player on the grains market in the Black Sea Basin given that Ukraine hasn't planted the same crops it did in previous year. The country keeps borrowing on the international market and imports are up 50 pecent. Given these factors, if Romania has a good production this year, we have the chance to influence export prices, especially in the Black Sea Basin", according to Botanoiu, quoted by Agerpress.