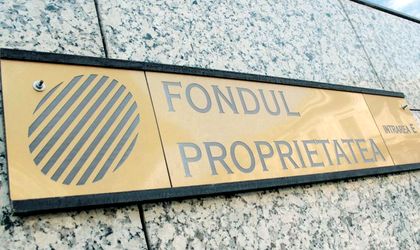 Fondul Proprietatea (the Fund) saw in 2015 losses of RON 565.1 million while in the previous year it had a profit of RON 427.18 million, according to the company's preliminary results, published online.
Cited as the main factor behind 2015's accounting loss was the "unrealized negative net change in fair value related to equity investments classified at fair value through profit or loss in accordance with IFRS, principally concerning OMV Petrom SA", due to the negative evolution of the company's share price in 2015, as detailed in the report.
The Fund expects to cover the current and retained accounting losses from the accounting profits of future financial years, with the mention that "due to this situation there will be no distributable profits according to the Fund's 2015 statutory annual financial statements (prepared under IFRS)", as stated in the report. The Fund Manager, nevertheless, "remains committed to ensuring annual cash distributions to the Fund's shareholders", adds the Fund preliminary results.
As of 31 December 2015, total shareholders' equity was RON 12,053.1 million, a decrease of 9.7 percent compared to the value of RON 13,347.9 million registered at 31 December 2014.
Also as of 31 December 2015, the Fund reported a Net Asset Value (NAV) of RON 12,087.8 million and a NAV per share of RON 1.1564, a negative NAV per share total return of 0.6 percent as compared to 31 December 2014.
Moreover, in 2015 the Bucharest Stock Exchange underperformed the largest markets in Central Europe except Poland, in both currency and EUR terms, according to the Fund report.
The top 5 holdings of the Fund include OMV Petrom SA (23.28 percent of NAV), Hidroelectrica SA (23.16 percent of NAV), ENEL Distributie Banat SA (5.44 percent of NAV), Romgaz SA (4.66 percent of NAV) and E.ON Distributie Romania SA (4.45 percent of NAV), according to data from the Bucharest Stock Exchange.
Andreea Tint