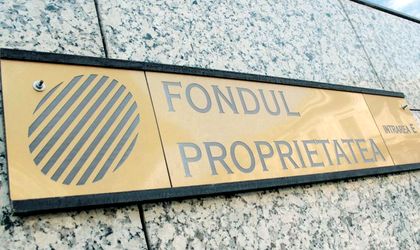 Franklin Templeton Investment Management, sole manager of Romanian investment fund Fondul Proprietatea, announced Friday plans for a secondary listing of the fund's shares on the London Stock Exchange by the end of 2014.
"The LSE has a long track record of supporting and developing emerging equity markets, and offers a dedicated and substantial pool of institutions with more than USD 100 billion under  management focused on investing in closed-end funds and investment trusts", according to Fondul Proprietatea's press release.
Franklin Templeton will recommend the listing to Fondul's shareholders on April 28. A bank consortium was selected to offer support in the endeavour: Jefferies International Limited, BRD Societe Generale and Swiss Capital as local consultants and Clifford Chance Badea as legal consultant.
The Consortium's main duties will include:
– Project management;
– Assist the Fund, as appropriate and in conjunction with its other professional advisers, with the preparation of a Prospectus Directive compliant summary document or prospectus, as applicable (the "Listing Document") and any other necessary documentation to be issued by the Fund in connection with the Transaction;
– Assist the Fund in obtaining permission to list, and admit to trading, the securities or GDRs (the "Securities"), and communicate with, and file all necessary documents supporting the listing application and application for admission to trading with, the LSE and the relevant regulatory authorities, and seek the approval by the Financial Conduct Authority (the "FCA") or the Romanian Financial Supervisory Authority of the Listing Document;
– Organize meetings designed to introduce potential institutional and other investors to the Fund and assist the Fund in the drafting of any road-show presentations;
– Assist, as appropriate and in conjunction with the Fund's other professional advisers, in structuring the Transaction and liaise with the depositary bank of the GDRs, if applicable;
– Liaise with any external publicity advisers appointed by the Fund in relation to any necessary publicity arrangements;
– Together with the Fund's other service providers, co-ordinate the arrangements to be adopted by the Fund to facilitate the settlement of trades in the Fund's Securities on the LSE;
– The Romanian advisors will assist the Fund in obtaining the permissions, consents and support of the various Romanian capital market authorities, institutions and stakeholders necessary to successfully conclude the listing in London.
Transactions between London and Bucharest could be handled through Depositary Interests (DIs) in UK.
The total estimated expenses (including fees payable to the Consortium, legal fees, road-show costs, PR expenses, commissions, fees, and other expenses) will be presented in the documentation for the convening of the Annual General Shareholders Meeting on 28 April 2014.