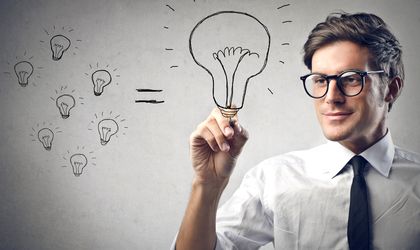 Do you have it in you to head up your organization? And what makes a good leader? From giving trust to setting an example, from specialist training to inherent qualities, from effecting change to creating new leaders, experts in HR and leadership told BR how they believe true leaders are formed.
[This article is part of a longer story. Part one can be found here]
Romanita Oprea
Knowledge and research are power
A company that has invested money and effort in finding and hiring the best talent will, of course, want to use the most effective methods to develop leaders and continue to grow their skills. So how can an organization maximize the effectiveness of development choices? According to the Global Leadership Forecast for 2014 and 2015, put together by Development Dimensions International (DDI) and The Conference Board, leaders across-the-board said in-role assignments are most effective for developing leadership skills, followed by formal training.
According to the research, formal training appears to be more valuable early in a leader's career to build the foundational skills they'll draw upon later, and is increasingly replaced by the benefits they receive from developmental assignments as they rise to the top. Coaching from one's manager was the third most effective method.
Even though external coaching is not heavily used or emphasized (only a third of organizations use external coaching regularly), it was incrementally more effective at upper levels and more effective than internal coaching/mentoring for all but the first level. Researchers say that the more complex challenges facing more senior leaders often require a greater level of sensitivity and impartiality, which makes external coaches more suitable advisors.
Ranking last in effectiveness were technology-enabled training methods, such as instructor-led online training or mobile-accessible and social learning applications. These methods may be less appealing when leaders have access to in-person development; however, very few programs currently incorporate technology-enabled methods (only one in eight organizations), and as a result, few leaders may be familiar with them. Currently, these methods are more likely to be seen as supplements to formal learning or developmental assignments than as stand-alone learning means. This is likely to change, however, as more programs incorporate these methods and as organizations integrate technology more deeply into their learning strategies.
The study findings were based on survey responses from 13,124 leaders, 1,528 global human resource executives and 2,031 participating organizations worldwide. Researchers were able to draw on diverse perspectives from leaders and HR professionals across four leader levels, based on gender, 48 countries across all regions, 32 major industry categories, and multinationals versus local corporations.
"At Intel, we are encouraged to take several courses, whether online or face to face. I've attended several such training sessions and the program I liked best was the Gustav Käser Management course, which took place over several months at the company and included both group activities as well as one-on-one mentoring sessions. Intel also encourages rotations, giving people the opportunity to exchange experience with teams around the world, get inspired by other cultures and find resources to evolve both at a personal and professional level," said Mihai Constantin-Pau, senior engineering manager at Intel Romania Software Development Center..
MOL Group representatives say that a true leader is someone who acts as a role model and promotes organizational values by his/her behaviour, and works hard to achieve business results by engaging and motivating his/her employees. "We are convinced that a true leader has a challenger attitude, which is the key to success both from a corporate and human resources management perspective. That's why at MOL Group we have developed several challenging talent acquisition and development programs for students and graduates in order to attract young talent at the early stage of their careers, and to accompany them on their way to the top," said Zdravka Demeter Bubalo, HR vice-president of MOL Group.
The company's training and mentorships are delivered under the LEAD umbrella, which is designed and managed in close co-operation with internationally-recognized business schools, the Thunderbird School of Global Management (Arizona, the US) and the Cotrugli Business School (Croatia).LEAD is broken down into three streams: Emerging, Growing and Advanced Global Leaders, intended to equip participants to "set the pace for others" in potential leadership roles.
During the program, participants take practical modules focused on leadership skills, industry trends, strategy development and execution and change management. In addition they receive a flexible on-the-job challenge of managing a year-long project which requires the skill set of the position they are aiming for. Experienced leaders act as mentors and participants can present their project to the executive board at MOL Group. "As a result, in one year 32 percent of LEAD participants were promoted to managerial positions, such as CEOs of MOL's offices in the Czech Republic or in Austria," added Bubalo.
The sky's the limit
But can anyone be a leader? Alin Comsa, founder and trainer at Self Trust Academy, believes leadership ability is in the DNA of each of us, just as everyone has an inherent amount of charisma. "It is true that throughout life, for different reasons (shortcomings, disappointments, anger, loss) some of us lose this natural gift. Leadership is a behaviour – I can't say it can be taught, but it can be assumed. So, everybody can become a leader if he or she decides to and is willing to make the effort for others. You will be recognized as a leader if you give yourself, if you strive, if you are interested in doing things for the group you are part of," he concluded.
Others agree that where there is will, there is a way. "Ambition and confidence are the critical skills needed to become a great leader. If one's people skills (the ability to understand people's needs and empathize) are there, then you, as a good businessperson, will dedicate all it takes to become a great leader," added Constantin-Pau of Intel Romania.