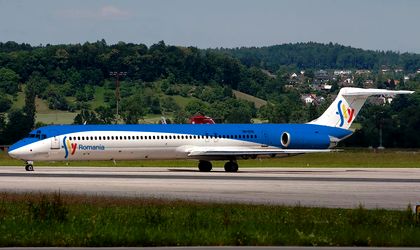 Fly Romania has announced the cancellation of 88 out of 138 flights with effect from June 1 until June 15. Romania's Aeronews quotes airline officials as stating the move was due to commercial reasons.
Among the individual flights cancelled include those routed from Bucharest Otopeni, Tulcea, and Timisoara in Romania to Antalya, Milan Orio al Serio, Genoa, Frankfurt Hahn, Palermo, Reus, and Verona, writes ch-aviation.com.
On May 20, Fly Romania started operating domestic and international flights with services from Timisoara to Bucharest (6X-weekly) and Verona (3X-weekly).
The airline announced then that it eventually plans to operate from three Romanian bases—Timişoara Traian Vuia International, Henri Coanda International in Otopeni and Danube Delta Tulcea Airport—and fly to a number of destinations in Italy, Spain, Germany and Turkey.