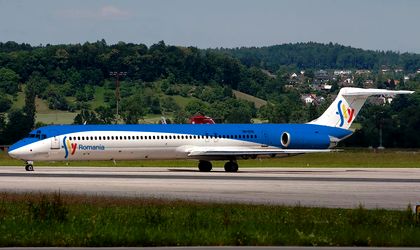 Necessair Consulting, the company controlled by Ten Airways director Catalin Butu that could supply tickets to Fly Romania flights, has asked for its insolvency in the Bucharest Tribunal. The trial term has been set for September 3rf 2014. Tickets for Fly Romania can no longer be purchased on the website.
Two months ago, Fly Romania flights were being cancelled left and right. The number of tickets bought did not match the number of flights according to Fly Romania representatives. Initial plans of transporting over 100,000 passengers this year for revenues of EUR 15 million collapsed, and Fly Romania only carried 1,300 of passengers in its couple of months of activities, given that the air company had a capacity of 6,000 passengers per day.
On August 5, Romanian businessman Ovidiu Tender announced his airline Ten Airways has ceased its collaboration with airline Fly Romania over unpaid debts amounting to EUR 400,000.
"Fly Romania is a privately owned company where I am not a shareholder. It is the property of Catalin Butu, former CEO at Ten, and our association with him damaged us both financially and in terms of image″, according to Ovidiu Tender.
Ovidiu Tender believes the money needs to come from somewhere and if it's a fraud then he will sue his former employee and current owner of Fly Romania.