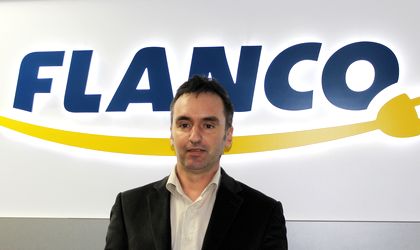 Flanco Retail has appointed Radu Batrinu as marketing director of the company. He has eleven years of background in electro-IT retail and previously worked as trade marketing manager for a global home appliances producer. 
He will be replacing Marina Zara, who has coordinated the marketing activities in Flanco over the past two years.
Batrinu has held various management positions over the past six years, first in the food industry and, starting 2003, in the electro-IT segment. As regional sales manager for a large home appliances producer, he coordinated the sale strategy of the company and the relation with commercial partners.
In 2007, he was appointed trade marketing manager in charge with outlining the sales strategy for categories of products and distribution channels.
"The marketing department in  company represents one of the main engines for stimulating consumption and Flanco has impressive potential to influence the evolution of the industry," commented Batrinu.
Batrinu is a graduate of the Transylvania University in Brasov and has undergone rigorous training.
Flanco Retail currently has 900 employees and a network of 81 stores in 50 cities.
Otilia Haraga
# #