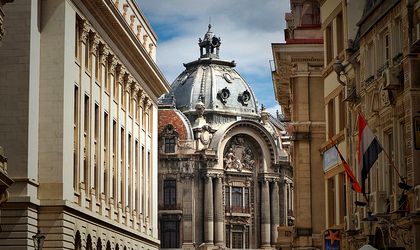 The Romanian capital, one of Europe's largest cities, is constantly featured on the 'must visit' lists. We've rounded up 10 reasons why you should put Bucharest on your travel list.
Bucharest has amazing parks
A big and dense metropolis, Bucharest has its share of traffic jams and hot days. That is why, walking or going for a picnic in one of Bucharest's parks and gardens should definitely be on the top activities while visiting the Romanian capital. Head for a stroll in Cismigiu Garden – Bucharest's oldest public garden – in any season, rowing in the warm seasons and skating in winter. If you want to make an afternoon of it, pick among Herastrau Park, Carol or Tineretului Park, or, if feeling adventurous, head to Vacaresti Delta to discover the most varied wildlife you can spot in the Romanian capital.
The city has great swimming pools
With top temperatures reaching 37 degrees or more in summer, the city is well prepared to help you face the heat. Head for one of the public pools if you want to do some people watching or, if craving for privacy, head for some of the more exclusive spots on our list of five best swimming pools in Bucharest.
Bucharest is home to great museums
Bucharest's cultural offerings include a number of museums. From art museums, such as the National Museum for Contemporary Art (MNAC) or the National Museum of Art of Romania (MNaR), showcasing the works of some of the most famed Romanian artists, to the History Museum, which hosts an impressive gold artifacts collection, there is a museum for everyone.
Bucharest has a great nightlife
The city is teeming with bars, terraces and nightclubs that have turned it into one of the top choices among party goers. While the Old Center has already cemented its reputation as the city's hotspots, other areas, such as Herastrau Park is slowly gaining its own following. Night clubs, such as Control, Expirat and Gaia Boutique Club regularly hosts concerts and performances by local bands as well as international DJs.
The city has plenty of good restaurants
Ranging from restaurants offering traditional Romanian foods to venues that combine the latest trends in offering Asian dishes with Peruvian influences, Bucharest has plenty to offer. Check out our reviews of the best restaurants in the capital.