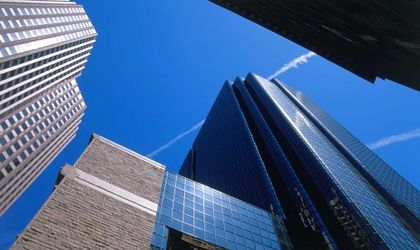 About 80 percent of the EUR 650 million worth of real estate transactions closed in 2015 involved five local players – CTP, GLL, P3, NEPI and Globalworth, according to data from commercial real estate services firm JLL Romania.
Dutch CTP was by far the most active real estate investor in 2015 buying 6 industrial properties worth a whopping EUR 130 million, according to JLL data. It was followed by German real estate fund GLL which resumed acquisitions on the local market after six years and bought the Floreasca Park and Victoria Center office projects in Bucharest for close to EUR 130 million. Czech industrial developer P3 ranked third for the acquisition of the Europolis Park industrial project from CA Immo.
"CTP, GLL and P3 closed the largest investment volumes last year compared to 2013 and 2014 when NEPI and Globalworth were the most active," said Silviana Badea, the head of capital markets and an associate director with JLL Romania. This diversification will continue throughout 2016 with new players entering all segments of the market, she added.
The industrial segment accounted for the largest share – 41 percent – of the total EUR 650 million. Indeed, the largest two transactions last year involved two industrial properties – P3 buying the Europolis Park from CA Immo and CTP taking over Bucharest West from Portland Trust.
Office came second with 38 percent. The largest transactions on this segment involved GLL buying the Floreasca Park project from Portland Trust and acquisition of Skanska's second building of its Green Court project in Bucharest from Skanska.
The only large retail transaction last year was NEPi buying Iris Titan from Scottish company Aberdeen.
Overall, 80 percent of the EUR 650 million worth of tranasction closed last eyar involved properties located in Bucharest.
Prime yields were down by 25-75 basis points to 7.5 percent for office and retail and 9 percent for industrial, according to JLL data.
The company was involved in transactions worth 57 percent of the total investment volume reported in 2015 and 70 percent of the transaction volume which involved consultants.
Simona Bazavan