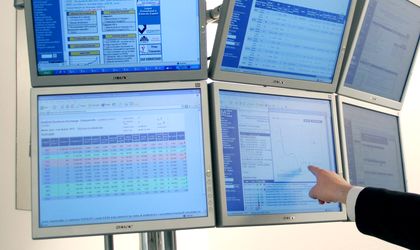 Lawfirms Dentons (formerly Salans), David & Baias, Bulboaca & Associates, Florea & Associates and Bostina & Associates have submitted offers for granting legal services in the process of sale of shares owned by the state in Romtelecom, according to Mediafax newswire.
Greek group OTE owns the major share package of 54.01 percent in Romtelecom, while the rest belongs to the Romanian state.
The offers were opened on Friday at the headquarters of the Ministry for Information Society.
The value of the contract was estimated at between RON 128,000 and RON 500,000 (VAT not included) over the next two years.
The selected lawfirm will provide legal assistance to the Ministry of Information Society in preparing the documents for selling the shares owned by the state. It will also offer advice regarding the Romtelecom privatization process.
At the end of July, the Ministry of Information Society announced that it will hire a financial consultant to sell the entire participation it still owns in Romtelecom.
Currently, the government's main option would be that the shares are listed and sold on the Bucharest Stock Exchange. However, the government is waiting for the opinion of the consultant on the matter, so that the state's profit will be as high as possible.
Otilia Haraga