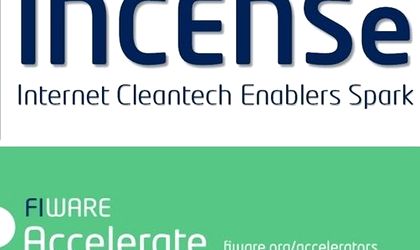 INCENSe's second open call, which was launched in June 2015, closed with a total of 257 applications from Europe and Israel, of which 5 were sent from Romania, according to organizers. INCENSe was launched by Enel, Endesa, Accelerace and FundingBox with the aim of encouraging innovation and high-tech employment in the European energy sector by accelerating the implementation of clean technology.
During the selection phase, which will be completed in December 2015, up to 28 startups will be chosen to take part in INCENSe's acceleration programme for cleantech and energy startups.
The winning startups will be supported and accelerated thanks to a non-reimbursable grant of up to 150,000 euros cash each (with no equity considerations) and support services. These services, which will be supplied by INCENSe partners, include a six-month acceleration programme, additional coaching sessions, tailored workshops on European funding programmes, possibility of accessing test beds in Spain (Smart City Malaga), Denmark (Next Step City Living Lab in Esbjerg) and Italy, as well as brokerage events during which startups will be able to present their projects to "Business Angel" investors.
The INCENSe project is already supporting 14 startups that were selected in first open call, which are currently involved in their acceleration programme, taking part in the INCENSe Camps in Rome, which provide the companies with classes on the most important business topics and are significant networking opportunities.
With an overall budget of nearly EUR 8 million co-funded by the European Commission, INCENSe is coordinated by Enel, Enel's Spanish subsidiary Endesa, Accelerace (Denmark), Scandinavian accelerator, whith experience in developing startup companies and working with next-generation energy and digital products and services, and FundingBox Accelerator (Poland), the first global public funding platform for startups and researchers.
The FIWARE Accelerator Programme is the third phase of the Future Internet Public Private Partnership (FI-PPP) Programme, which was launched by the European Commission in 2011. The FI-PPP Programme has involved key European technology companies in the development of an internet-based free technology platform (FIWARE), with a budget of EUR 400 million for the first two phases. The third phase, which will have an EUR 80 million budget, aims to give products and services based on these technologies access to the market by supporting SMEs and web entrepreneurs, accelerating a new generation of European startups and encouraging high-tech employment.
Natalia Martian