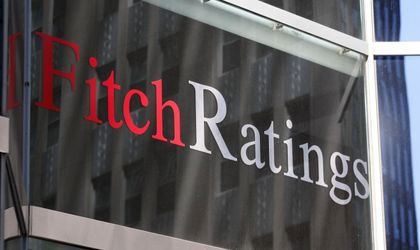 Fitch Ratings has revised the Outlook on Romania-based Banca Comerciala Romana S.A.'s (BCR) Long-term foreign and local currency Issuer Default Ratings (IDR) to Negative from Stable and affirmed the IDRs at 'BBB+',
Short-term IDR at 'F2' and Support Rating at '2'. BCR's Viability Rating (VR) was not affected by the rating actions.
As a strategically important subsidiary of Erste, Fitch would normally notch BCR's IDR one notch below that of its parent, implying an IDR for BCR of 'A-'/Negative. However, BCR's rating is constrained by the Romanian Country Ceiling of 'BBB+'. The revision of the Outlook to Negative on BCR's Long-term IDR is driven by the downgrade of Erste's VR to 'bbb+' from 'a-'. The Outlook revision takes into consideration Fitch's statement that it is likely to downgrade Erste's IDR to the level of its VR either by end-2014 or 1H15, when its Support Rating and Support Rating Floor will likely be downgraded to '5' and revised to 'No Floor'.
At that point, the anchor rating driving BCR's IDR will be 'BBB+' and BCR's IDR will likely be downgraded to 'BBB'. The downgrade of BCR's Long-term IDR to 'BBB' is unlikely to trigger the downgrade of its Short-term IDR of 'F2'. Fo
Fitch believes that BCR continues to be strategically important to its group despite the weak performance of the Romanian market, in light of Erste's focus on Central and Eastern European (CEE), the strong integration into the group and the track record of support to date.
BCR losses up to EUR 61.9 mln in first semester, on high provisioning costs