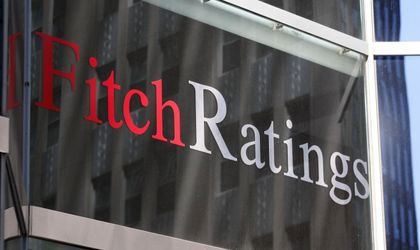 Fitch Ratings has placed Romania-based Banca Transilvania S.A.'s (BT) 'BB-' Long-term IDR and 'bb-' Viability Rating on Rating Watch Evolving (RWE). The rating action follows the announcement on 10 December that BT intends to acquire Volksbank Romania (VBRO) from current shareholders, Oesterreichische Volksbanken-Aktiengesellschaft, Groupe BPCE, DZ Bank AG and WGZ Bank AG.
The RWE reflects the potential for the acquisition to significantly alter BT's financial profile, given VBRO's material relative size (assets equal to 43 percent of BT's at end-2013, the latest date for which IFRS accounts are available). However, it is not possible at present to accurately assess the extent to which the transaction will be positive or negative for BT's credit profile, as financial terms and conditions have not been disclosed.
The potential for the acquisition to negatively affect BT's credit profile reflects VBRO's weaker reported financial metrics at end-2013, in terms of asset quality (34 percent overdue loans, driven in part by the bank's foreign currency mortgage portfolio vs. 15 percent at BT), funding (loans/deposits ratio of 256 percent vs. 76 percent at BT) and profitability (moderately negative pre-impairment profit vs. positive pre-impairment profit of 2.9 percent of average assets at BT). VBRO reported a higher Fitch core capital (FCC) ratio (19 percent vs. BT's 14.8 percent), but net overdue loans were equal to 75 percent of FCC (7 percent at BT). VBRO's financial statements also referred to potentially significant litigation risks.
At the same time, notwithstanding the weaknesses in VBRO's accounts, there is also potential for BT to be upgraded following the acquisition, given the possibility that VBRO's balance sheet strengthened over 2014 and that the acquisition price may be attractive for BT;  the significant increase in BT's franchise that will result from the acquisition, with possible benefits in term of scale and efficiency improvements; (BT's ability to absorb some of the weaknesses in VBRO's financial profile (e.g. the combined loans/deposits ratio of the two banks at end-2013 was a still reasonable 102 percent; VBRO's negative pre-impairment profit was equal to just 8 percent of BT's positive result); and the fact that Fitch had already identified the potential for BT's ratings to be upgraded if the bank's asset quality stabilises (see 'Fitch Affirms Unicredit Tiriac Bank and Banca Transilvania', dated 20 June 2014 at www.fitchratings.com).
The affirmation of the 'B' Short-term IDR reflects Fitch's expectation that potential changes to BT's Long-term IDR upon the resolution of RWE are likely to be limited to one notch, and so would not result in any change in the Short-term IDR of 'B'.
The Support Rating and Support Rating Floor are unaffected by the rating action. Fitch expects the SR to be downgraded to '5' and the SRF to be revised to 'No Floor', reflecting the probably weakening of government support for banks in the European Union in light of further progress in addressing impediments to effective bank resolution.