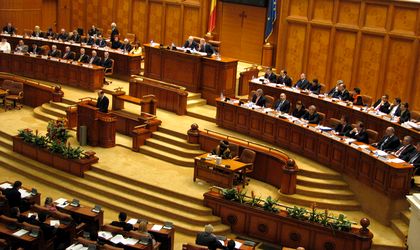 The specialized commissions in the Romanian Senate will debate on Monday the reexamination of the Fiscal Code asked for by president Klaus Iohannis.  Political parties have agreed this Thursday on several changes which water down the initially proposed tax cuts.
This include the lowering the general VAT level to 20 percent from January 2016 and 19 percent the following year. Politicians also agreed to scrap the tax on special constructions, but postponed the axing of the EUR 0.07 excise tax on fuels to 2017.
Finance minister Eugen Teodorovici said the gradual lowering of the general VAT level and postponing the elimination of the fuel tax to 2017 would help reduce the budget deficit to approximately 2 percent, down by about 0.5-0.6 percentage points from the government's initial estimation.
The changes come after the president, Klaus Iohannis, sent the initial Fiscal Code back to Parliament for reexamination this July. That draft would have reduced VAT from 24 percent at present to 19 percent and scrapped the tax on special constructions and the EUR 0.07 excise tax on January 1, 2016.
Parliament is expected to vote on these changes in the last week of August.
Simona Bazavan