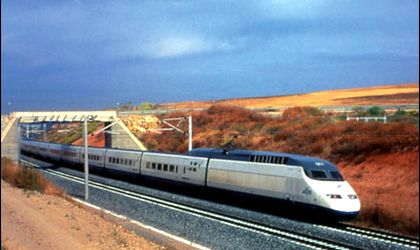 Deputy minister Liviu Dragnea, while in China, signed a memorandum to initiate the necessary technical analyses required for developing a high-speed rail connection between Bucharest and Constanta. The memorandum was also signed by the Chinese deputy minister for the National Commission of Reform and Development, according to capital.ro.
The technical analyses will be performed pro bono by the Chinese part who will also modernize the rail network around the Romanian Capital. The document makes no mention of works on the rail networks in Southern and Northern Romania.
Liviu Dragnea asked his Chinese counterpart, Zhang Gaoli, to intervene at the Chinese Commission on Romania's behalf and speed up the construction agreement for the high-speed train to Constanta. The two officials met on Monday in Beijing and discussed several projects,such as: the high-speed train to Constanta, modernizing Bucharest's rail network and modernizing the rail connecting Northern and Southern Romania.
Dragnea added after the meeting that Gaoli indicated the final agreements will be made on Tuesday.
Going to the beach with 250 km/hour
Trains in Romania currently average at 45 km/h, but the high-speed rail the Chinese could build in Romania would have trains travelling at 250 km/h. If the Government's plans materialize (a high-speed connection between Hungary and Constanta), travelers could arrive from Curtici to the Black Sea shore (approximately 863 kilometers) in just three hours and 30 minutes (the length of a train ride from Bucharest to Constanta as it is now).
As it is, an InterCity train that leaves at 4.15 in the morning from Curtici arrives in Bucharest 12 hours later and has to travel another two and a half hours to reach C0nstanta.
The first high-speed connection between Bucharest and Constanta is a project worth EUR 11 billion. Only 20 other countries have high-speed trains as we speak.