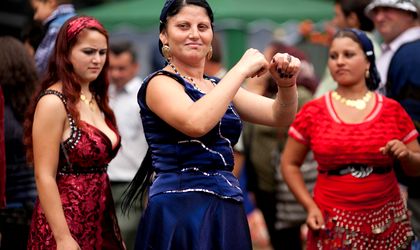 The first Romanian Roma Culture Museum will open at the Bucharest's District 6 Hall, marking the anniversary celebration of the "Roma Emancipation Day", which took place on February 20, 1856. The museum will be inaugurated on Monday, February 18.
The project was implemented by the Romano ButiQ Association and the KCMC organization in order that the Roma ethnic group to be a topic of public discussion and information, while it is often replaced by prejudice and stereotypes. The project is considered necessary for the opening of a forum-type Roma Culture Museum, transforming it in a dynamic ensemble of ideas and stories illustrated through objects, installations and people. The museum is meant to generate a genuine debate at all levels of the public – general audiences, journalists, pupils, students, teachers, academics etc.
The event will take place on the 18th of February, starting at 5.00 pm at the Romanian Peasant Club (Clubul Taranului Roman – 3 Monetariei St.), in partnership with the Minister of Culture, The National School of Political Science and Public Administration and the 6th District Municipality of Bucharest.
Photo source: Cathy Feghali, Canada
Oana Vasiliu