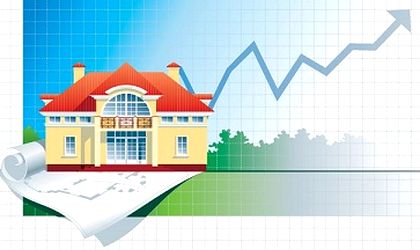 The Romanian state offered 25,000 guarantees this year on mortgage loans under the first Home program and received loans of EUR 900 million in total, according to a press release from  FNGCIMM.
The average loan was EUR 36,000, with an increasing preference for three-room apartments.
September-November saw a 52 percent increase in the number of approved guarantees, up 52 percent year on year. The value of contracted financing also increased 59 percent, to EUR 278 million.
Bucharest comes in first with First Home solicits, with 35,000 files, representing 27.3 percent of total. Ilfov is second with 11,500 files (8.8 percent), Cluj – 9,100 files (7 percent), Timis – 7,600 files (6 percent), Iasi and Constanta (about 5 percent each).
A third of the guarantees were under EUR 30,000, a quarter of them represented between EUR 30,000 and 40,000, another quarter over EUR 50,000 and 19 percent of applicants received guarantees for sums between EUR 40,000 and 50,000.
51 percent of financing was utilized for 2-room apartments, but an interesting development is that three room apartments (30 percent of total) are gaining ground to the detriment of studios (11 percent).